Is Google Street View dead?
Many street view images are 10 years old. It was a great idea but needs radical overhaul. Maybe its Tesla's turn now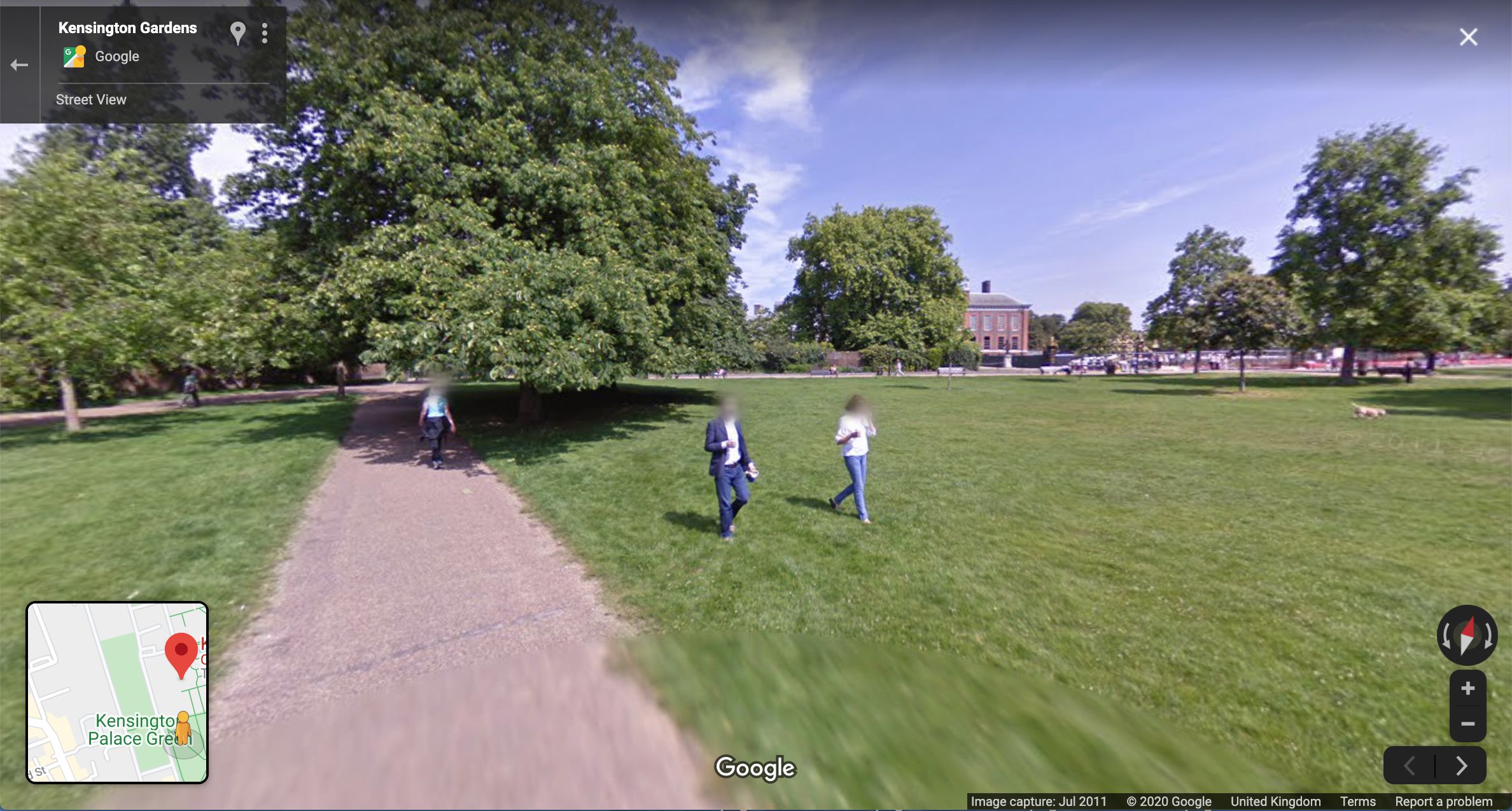 Regeo on © Google Street View outside Kensington Palace, London 2011
Street View
One of the most exciting technological advances in the last 20 years, along with the iPhone, eBay, PayPal, 3D printing, the Kindle and the driverless car, is Google Earth and Street View. Never had it been possible to view streets and roads without leaving your laptop. Google helped shrink the earth and allowed us all to visit places we had only dreamed of.
In some ways it was exhilarating and sometimes disappointing - all those places you had on a bucket list - only to discover they were just like your own home town; the same shops and parked cars but with different scenery.
Real Estate Industry
The real estate industry was initially threatened but soon embraced the technology and today most property for sale has a Google map link inviting you to drag and drop the "Pegman" to view the outside and surrounding area. Street View helps validate estate agents particulars along with seeing what they don't mention - the speed humps indicating a rat run; the sewage plant over the road or the very large tree next door. When it came out in 2007/8 and started to be rolled out globally, it changed mapping forever.
Updating
It has not all been plain sailing though. Probably the main issue has been privacy and the use of data such as hoovering up of wifi locations (source: Austria The Local), going down private roads and not successfully pixelating car number plates. Along with the curious situations of the sky being grey and then blue, houses appearing on previously empty land, street view can be quite frustrating. The problem we face today is the interface is clumsy and frustrating and has hardly changed in 10 years, just like many of the images. Although many of the big cities such as Manchester have images on Google's search pages taken July 2019, and indicate Google is still sending out scooters and vans, many places are illustrated with very old images.
In 2011 I found myself captured by the Google cameras, and the image above is me outside Kensington Palace with my late dog. That image was taken nearly 10 years ago and it is still there (link). Not only is it difficult to have this removed, it seems extraordinary that Google has not updated one of the most visited palaces (Princess Diana's old haunt) in the world with newer images. Is Street View dying? It seems so. The next steps must be surely to "cartoonize" the streets. We have seen 3D buildings so why not just make all the houses 2D? A bit tricky with rolling countryside and mountains but if Disney can use CGI then surely Google can? Or should we just let it die and be replaced by selfies on Instagram? When driverless cars become the norm, then surely all those images it is capturing will give us a real time street view? Maybe in the future we will be using Tesla Street View
This analysis is produced for general information. Any views or opinions contained should not be relied on. Although high standards have been used in the preparation of the information, analysis, views and projections presented in this web page report, no responsibility or liability whatsoever can be accepted by regeo limited for any loss or damage resultant from any use of, reliance on or reference to the contents of this document. As a general report, this material does not necessarily represent the view of regeo limited in relation to particular properties or projects. Reproduction of this report in whole or in part is not allowed without prior written approval of regeo limited to the form and content within which it appears. This document / website page is in draft and can change at anytime.